Kivi Bernhard Business Seminar
Kivi is a hugely successful business entrepreneur, creating his multimillion dollar international wholesale diamond business from the measly $860.22 he had in his pocket when he arrived in America as a young married man in 1997.
With the aid of award winning footage, Kivi utilises his passion for the African Bush and explores the hunting habits and techniques of the African leopard, perhaps the most successful feline predator on earth, to draw metaphors of personal and corporate leadership, trust and success that will simply leave you spellbound. Now the author of the internationally acclaimed business book Leopardology ™ – The Hunt For Profit In A Tough Global Economy, (MJP of New York 2009) Kivi Bernhard has received accolade from top CEO's and bestselling authors. Leopardology ™ has even been incorporated into the MBA programmes for top universities in the USA.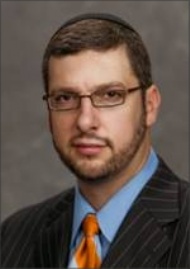 Kivi Bernhard is one of those amazing people you meet every once in a while and never forget. With an unusual synthesis, he is an orthodox Jew, passionate family man, adventurer, accomplished business entrepreneur, author and renowned speaker. Kivi's business network reads like a current edition of "Who's Who?" Tapping into this asset has allowed him access to the minds and spirit of some of the most accomplished names in the global business arena. A keen student of life with a huge appetite for laughter and love, Kivi is an accomplished and published musician, Judo medalist and gemological consultant.
Equally at home tracking lion deep in the African bush as he is in the executive suites of a Fortune 500, he will regale you with enthralling stories of both. A consummate professional, Kivi Bernhard is a fountain of positive energy and human potential. His personal journey, including his victories and his losses, have given him a unique laboratory in which to study the DNA of this thing we call "success."
Testimonials:
"… both you and Leopardology are simply in a class of your own. The strategic value is beyond critical thinking but offers tremendous vision and motivation…"
L. Novos, Global VP - The Coca Cola Company
---
"…Kivi Bernhard is perhaps the most significant and impactful speaker I have heard in my life…"
M.Williams, Global VP - GE
---
This is an opportunity to hear one of the most dynamic and sought after platform speakers in the world today. As an international class master speaker Kivi Bernhard has been requested to spend time with executive teams of Fortune 500's including CNN, Home Depot, TBS, Coke and ING. Kivi is a veteran communicator with a compelling personal story and the ability to help each member of your team add to the effectiveness of your company's message.

The full day business seminar will take place on Tuesday, 28th February, which will feature all of the various presentations that Kivi has to offer. These seminars are usually only presented to Fortune 500 companies, but we are pleased to offer you the opportunity.
Leopardology™ 
Take inventory of the leopard's hunting territory and see the world as an

 

asset, not a liability.

 Understanding "Predatory Proficiency".
" Keep what you kill" (so to speak!) African leopard are masters of client and market share retention…learn why!
Study their competitor predators and understand the vast valuethat business competitors offer the sales process.
" Hunt Your Hunt" and keenly understand your organizations "brand signature" learning to "hunt on purpose".
Study client options and profiles and learn why African leopard will spend 25% of their daylight hours simply watching and observing potential "client prospects".
Presentology™
Have presence and command credibility rather than just "taking up space and time"

Get your point across in a compelling way rather than just "deliver information"

Be "fully present" in both your verbal and nonverbal skills

Understand the mechanics and psychology of speaking and listening and learn to transport an audience from "good" to "wow"!

Use body language, platform psychology, stage presence and verbal skills to command attention without deviating from your core message
Click here to see an interview of Kivi describing his business strategy.