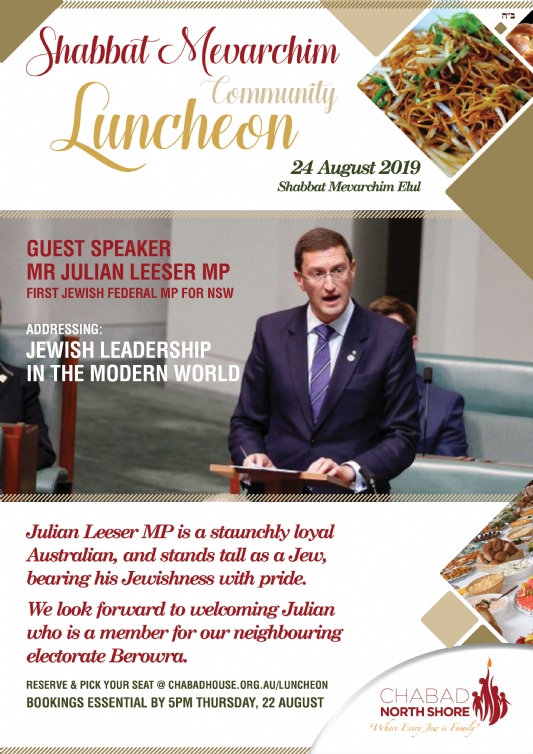 Join us for our monthly Shabbat Mevarchim community luncheon with friends, family and community.
Jewish Leadership in the Modern World 
GUEST SPEAKER: MR JULIAN LIESER MP
First Jewish Federal MP for NSW
Julian Leeser MP is a staunchly loyal Australian, and stands tall as a Jew, bearing his Jewishness with pride. We look forward to welcoming Julian who is a member for our neighbouring electorate Berowra.
To reserve and pay for a seat, scroll down.
Bookings essential by Thursday, 22 August @ 5:00 pm
The price has increased in order to ensure that all costs including setup and cleanup are covered.
* Please book early for catering purposes and note bookings made over the phone after 5pm on 22 August will incur a booking fee of $5 per person.
To co-sponsor this event, please go to:  www.ChabadHouse.org.au/register 
NEW BOOKING SYSTEM VIA HUMANITIX.COM